0
컴백쇼 무대 준비에 한창인 씨엔블루 멤버들!~ 3월 2일 SBS에서 방송되는 씨엔블루 올라이브 컴백쇼 'Can't Stop', 많은 관심과 사랑 부탁 드려요!
#씨엔블루
#CNBLUE
#캔트스톱
#CantStop
Here is a picture of CNBLUE members practicing for their comeback show~ Please look forward to SBS CNBLUE All-live comeback show, 'Can't Stop' which will be aired on March 2!
Re-posted by Ida J@cnbluebeat
Read More »
0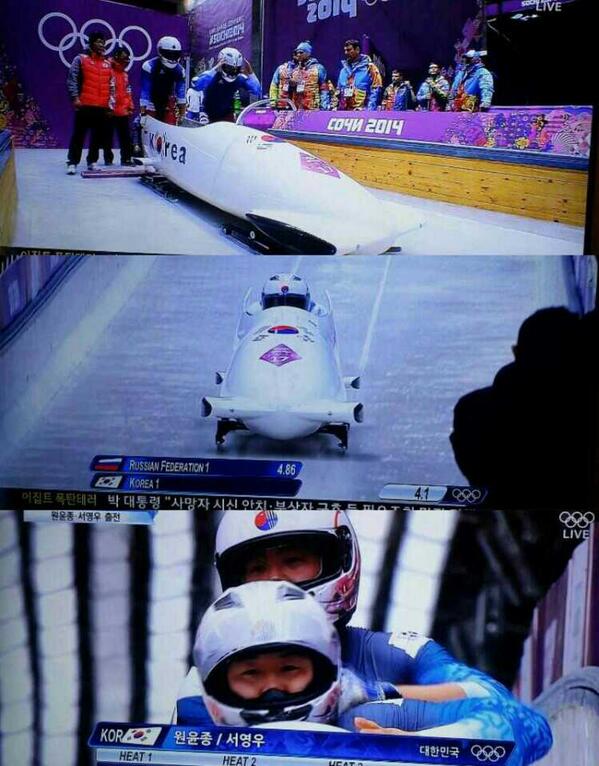 @MrKang_cn: 멋진 내 친구 영우야!! 아메리카컵에서 우승하고 올림픽까지 대단하다.. 부담없이 전 세계에 대한민국의 멋진 봅슬레이 레이스를 보여줘 화이팅! 다 함께 응원해 주세요!
@MrKang_cn:

A cool friend of mine, Youngwoo-yah!! As expected he's so great, won the America Cup and Olympics too... Wonderful show of Korea's bobsled race, fighting! Lets all together we cheer for him!
Re-posted by Ida J@cnbluebeat
Read More »