CNBLUE's Kang Min Hyuk recently showed off his back muscles.
On the January 30 episode of KBS's health program
Vitamin
, the cast members received a check up for their allergies and talked about how to prevent allergic reactions.
When Kang underwent a check up, he wore a shirt that showed off his back muscles and captured many female fans' hearts.
Kim Yong Man, MC for the show, asked him to guess his place on the rank, and he made people laugh by saying, "Number seven or death."
Besides Kang, Choi Byung Seo, Jeon Soo Kyung, Kim Sung Kyung, Park Hye Kyung, Han Min Kwan, and Seo Hyo Myeong appeared on the show and talked about their experiences with allergies.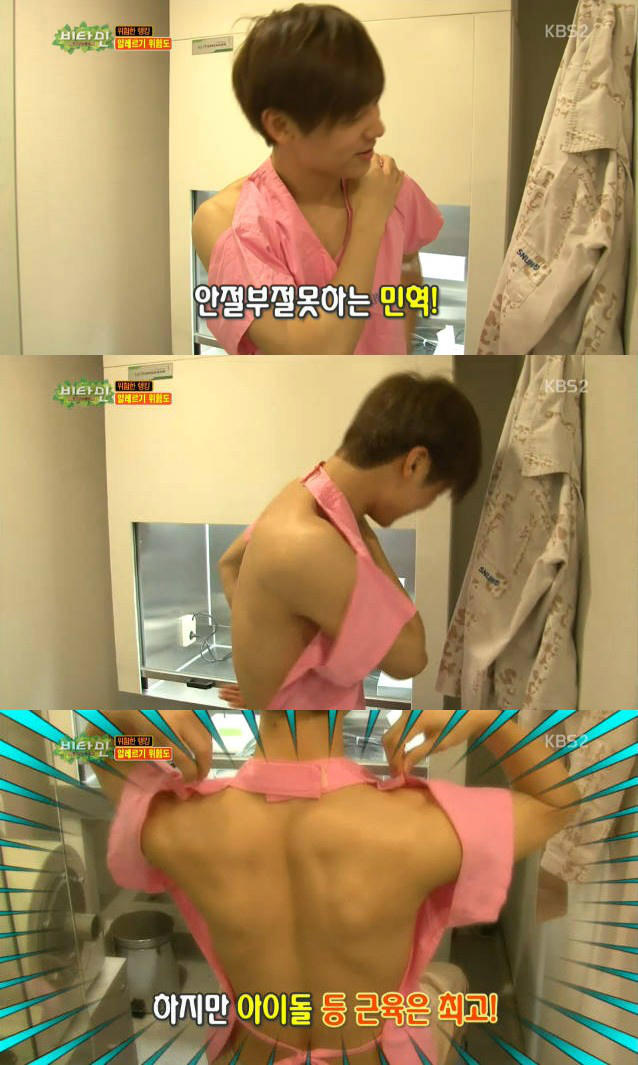 Re-Post by : ninie@cnbluebeat