Jung Yonghwa's BAG HUG,
never been seen photoshoot sketch revealed
This upcoming Monday is white day and at the same time, it is also the day of the release for the catalog.
We will continue posting sketch cut along with the catalog through this blog, please continue to give us support and love.
Today, prior the release of the catalog, it seems like there have been a lot of people who have been waiting anxiously for the Bag Hug photoshoot pictures, so we will show you some of the never been seen sketch cut.
By now, those of you who have been on the date with Yonghwa, must have been familiar with this room right! It has appear in the video.
During break time, we took these pictures to capture his usual self but Yonghwa kept worrying on what pose to make while playing with the props on the set
We have posted the picture of him (posing) shooting the gun before, these pictures are of him loading the gun

Can you see Yonghwa's playful expression from that smile coming from the corner of his mouth?
You can see Yonghwa's shooting the gun picture from the previous blog posting!
(this picture here)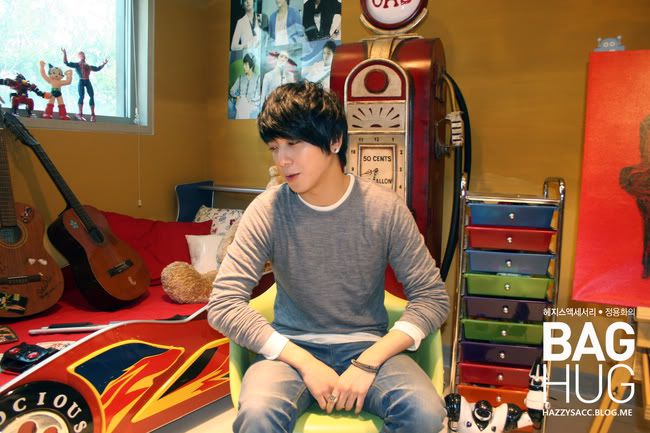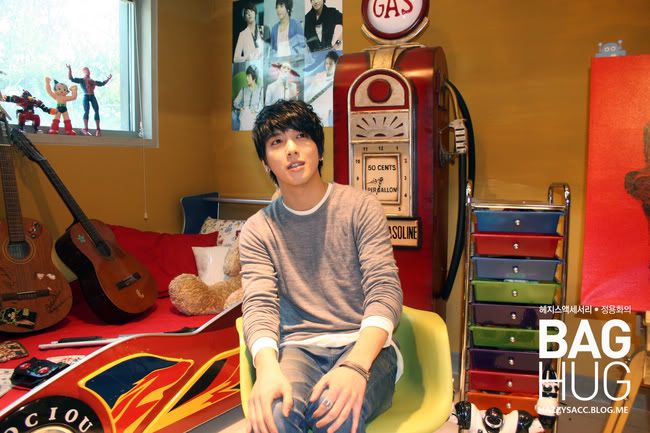 Now, after satisfied playing with gun … suddenly Yonghwa dropped it.

And now he was looking for other things to play with.
What did he find?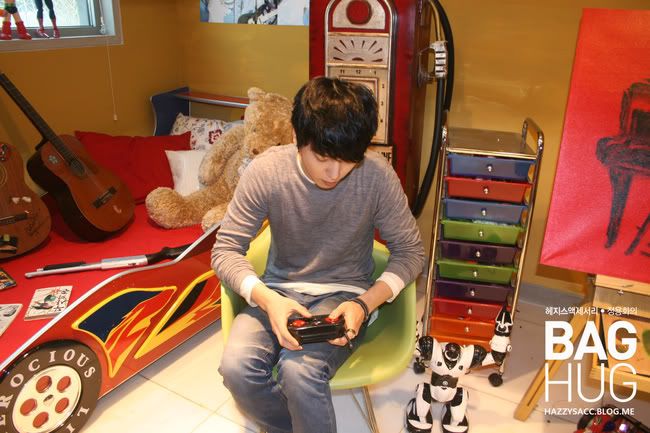 The one who found a remote control toy car, Yonghwa.
The mischievous Yonghwa and the toy car, along with the car shape bed! It matched well, isn't it?
Yonghwa who was looking at the toy car next to him with those fierce eyes.
But, unfortunately there was no battery in the toy car so it couldn't move
What did Yonghwa choose after the remote con toy car?
Seems like you already know
That will be posted next.
So everyone, please enjoy your day and have a good weekend.
Look forward to the catalog on Monday, March 14th.
Source:
Hazzys Blog
Translation Credit: blue_jus7 @ CodeAzzurro
Re-Post by : ninie@cnbluebea
t