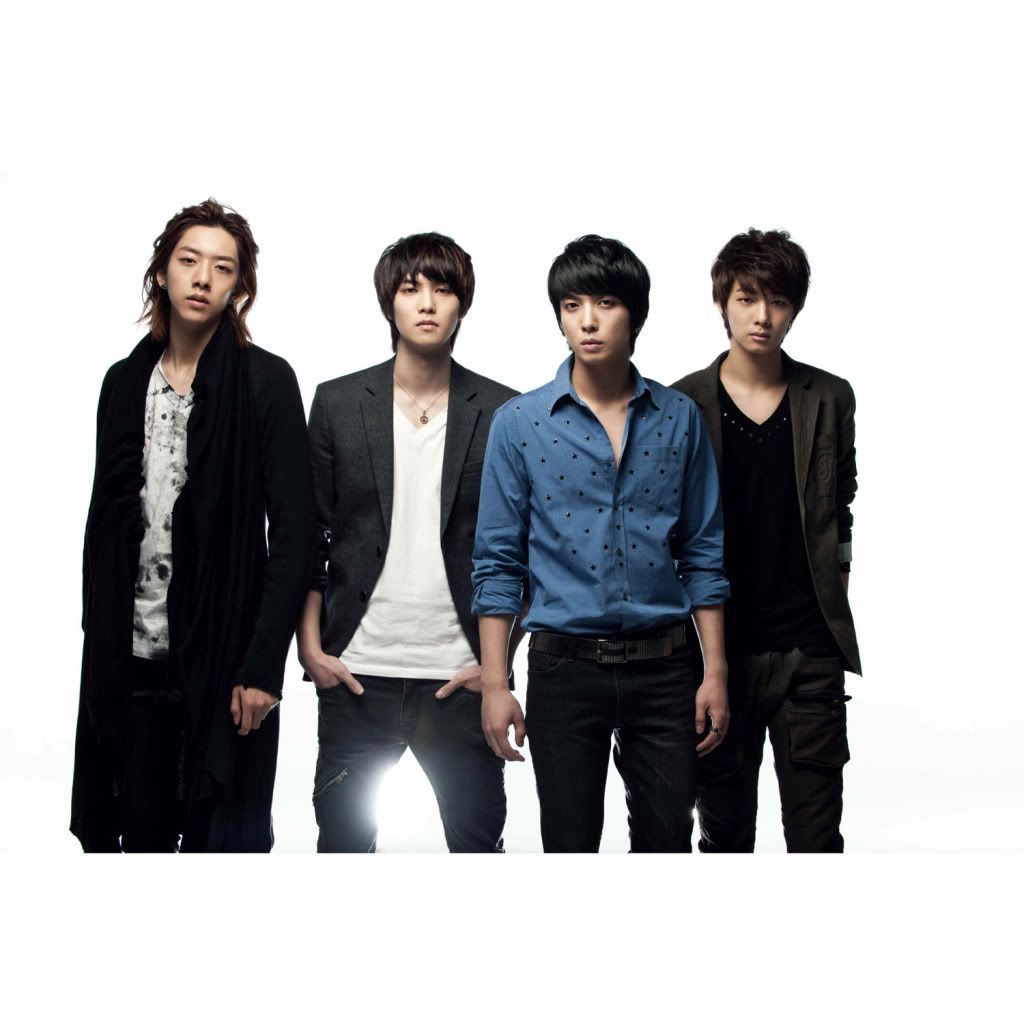 Korean rock band CNBLUE has taken over a number of music charts with their new song from their first full-length album released yesterday, various online and offline music charts showed on Tuesday.

The band's title track "Intuition" from their album "FIRST STEP" placed in at No. 1 on the daily music charts of Mnet, Dosirak, MelOn, Cyworld, Bugs and record retailer Hanteo, while other songs "LOVE GIRL" and "Imagine" ranked within the top 10.
Meanwhile, CNBLUE held a guerilla concert in Seoul, South Korea yesterday to mark their comeback to the music scene with over 4,000 local and international fans in attendance. They are scheduled to take the stage on cable music channel Mnet's "M! CountDown" on Thursday.
CNBLUE -- composed of members Jung Yong-hwa, Kang Min-hyuk, Lee Jong-hyun and Lee Jung-shin -- made their debut in Korea early last with their hit single "Alone" and mini-album "Bluetory" after releasing two singles in Japan.
They shot to instant fame in Korea with Jung's appearance in popular TV series "He is Beautiful" (SBS, 2009) alongside actors Jang Keun-suk, Park Shin-hye and Lee Hong-ki.
CNBLUE has also led a successful music career overseas, going double platinum in Taiwan and placing in the top ranks of the prestigious Oricon chart in Japan. They have also held several fan meetings and concerts in the country which were attended by several thousand fans.
Outside of their group activities, the boys have expanded their careers in the entertainment industry, appearing in dramas, movies and a number of variety shows.
Reporter : Lucia Hong luciahong@
Editor : Jessica Kim jesskim@
<ⓒ10Asia All rights reserved>